It's worth noting that this inquiry was prompted by a query about CMS systems. Peddlesoft is a software that is more than just a CMS system; in this article, all systems encapsulated within it will be covered.
This is also a non-technical perspective of what Peddlesoft does.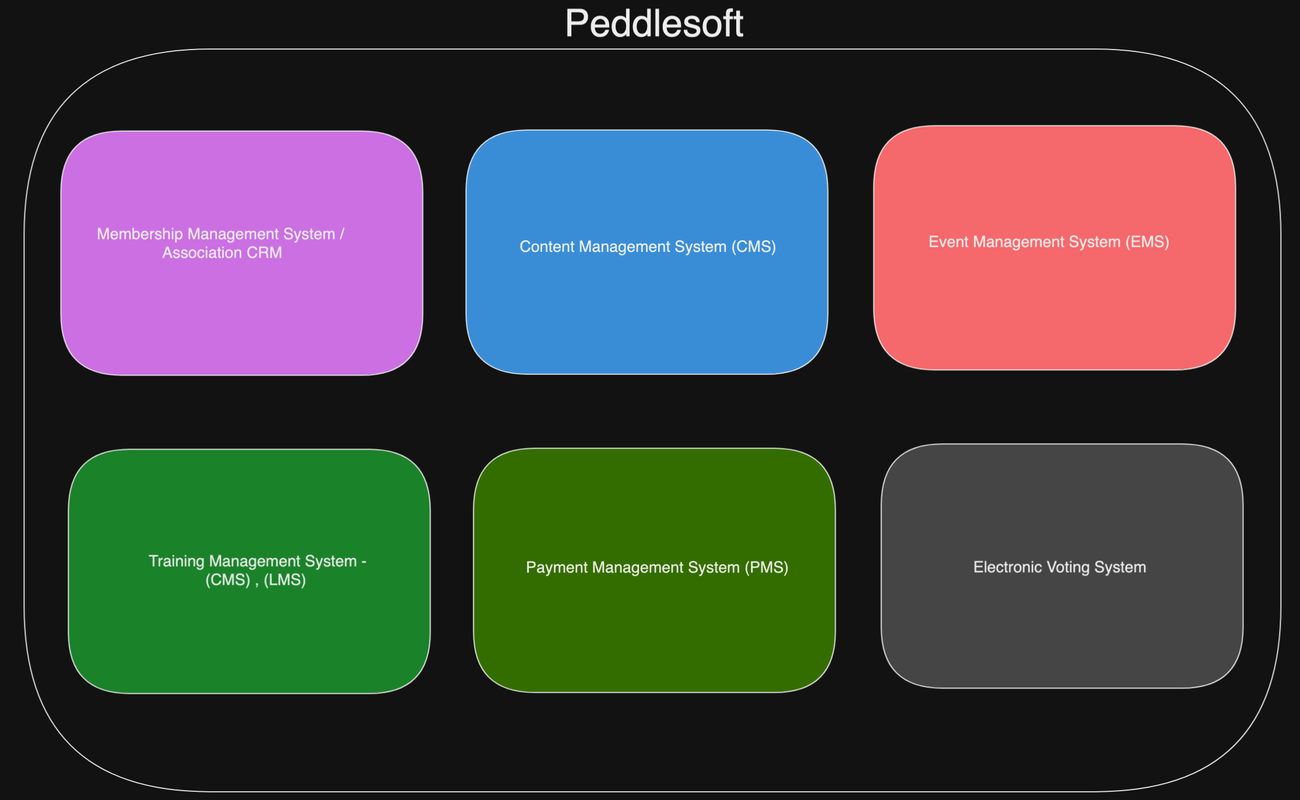 List of systems encapsulated within Peddlesoft
Membership Management System / Association CRM
Content Management System (CMS)
Event Management System (EMS)
Training Management System - (CMS) and (LMS)
Payment Management System (PMS)
Electronic Voting System
Membership Management System / Association CRM
Membership management Systems are designed to help you streamline how you connect with your members, as well as gather and disseminate information to market toward specific membership groups, also names, contact information, interests, renewal date, payment history, and registrations…these represent just a slice of the member data that associations and other membership organizations need to track and organize, these are one of Peddlesoft's primary functionality.
Examples of MMS: Personify
Components of MMS/CRM within Peddlesoft
Membership Registration.
Membership Dashboard / Profile
Membership External Profile Page, Qr Code.
Notifications and Messaging (pseudo bidirectional)
Membership Admin Dashboard (Member validation, Approval)
Membership Certificate
Donations
Content Management System (CMS)
A content management system (CMS) is computer software used to manage the creation and modification of digital content (content management). also described as software that helps users create, manage, and modify content on a website without the need for specialized technical knowledge.
Instead of building your own system for creating web pages, storing images, and other functions, the content management system handles all that basic infrastructure stuff for you so that you can focus on more forward-facing parts of your website, Peddlesoft provides a presentation layer for customers to display their contents.
Examples of CMS: Wordpress, Joomla, and Drupal.
Components of CMS within Peddlesoft
External Web Pages (landing, about page, etc.)
Contents Management Within the Admin
Event Management System (EMS)
From planning to post-production, an event management system can oversee the entire event lifecycle whilst also micromanaging the mundane processes. It allows you to reduce administration by automating your registration, ticketing, seating maps, and analytics. Planners who use event management systems see success through attendee satisfaction, revenue, and integrated social marketing tools.
Examples of EMS: are Bizzabo, Cvent, and Eventbrite.
Components of EMS within Peddlesoft
Conference subdomain, A dedicated conference page
Event and Conference pages, that enable registration and ticket purchase
Admin Conference and event creations and management mechanism
Attendance and Checking Management
Social DP, Invitation letter, Event Certificate
Training Management System (TMS)
A training Management System is usually comprised of two things.
A Course Management System (CMS) allows you to publish your courses online directly from your TMS. This means you don't need to waste time making edits in two places, and your website will always be completely up to date. It also means you can sell your courses directly through your website and accept online payments, so buying training from you is super easy for your customers.
A learning management system (LMS) is a type of software dedicated to delivering online learning. Unlike a training management system, an LMS is mainly focused on the experience of the end user. This type of system allows you to create and manage e-learning content, enroll and communicate with students, and track and assess their performance.
Examples of TMSs: are Absord LMS and Trainual.
Components of TMS within Peddlesoft
Payment Management System
A payment management system (PMS) is a platform for a company's monetary transactions however, conventional PMS handles expenditures, and cash disbursements, among other matters of cash management.
Peddlesoft doesn't function like a conventional PMS, as it only manages the collection and recording of payment data, without intervening in how the organization uses that money. making auditing easy.
Examples of PMS: are Spendesk, Weave, Xero
Components of PMS within Peddlesoft
Invoice / Receipt Generation
Payment Records
Payment analytics
Electronic Voting System
An Electronic Voting System is a software platform that allows groups to securely conduct voters and elections.
Examples of EVS: are VoxVote and Vevox.
Components of EVS within Peddlesoft
Peddlesoft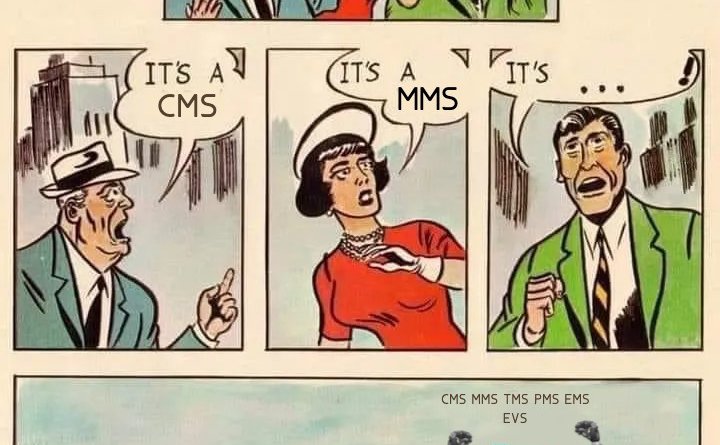 Peddlesoft currently falls under what is called association management system (AMS), this is a software solution specifically designed to help manage associations. Its features may include :
Membership Database
Online member community
Event management platform
eCommerce Software
Learning management
Conference management
Job boards
Almost similar to the list at the beginning of the article, but differs in certain aspects.
Conclusion
In conclusion, Peddlesoft is a software solution that encapsulates several systems, including Membership Management System, Content Management System, Event Management System, Training Management System, Payment Management System, and Electronic Voting System. It is designed to help associations and other membership organizations streamline their operations and improve their member engagement. With its comprehensive features and modules, Peddlesoft offers a user-friendly interface and helps organizations manage their data, content, events, payments, and training more efficiently. Overall, Peddlesoft is an all-in-one solution that can help organizations achieve their goals and streamline their operations.